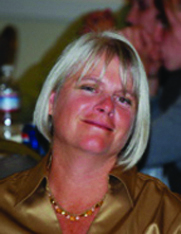 In 2012 I began my massage practice after receiving my CMP certification from the Sebastopol Massage Center. I then went on to complete my CMT Certificate in 2014. Additionally, I have also been a certified Jin Shin Jyutsu Practitioner since 2010. I am a member of the Associated Massage and Bodywork Professionals.
Massage Therapy and Jin Shin Jyutsu have both proven to be positive and inspirational forces in my life. I have such gratitude to be able to work with people and help them address their projects, whether those projects are emotional and/or physical. We are at our best when our mind, body, and spirit are in alignment, so I strive for my bodywork to help bring balance to each of my clients, during every session.
In 1982 I received my BA from The Evergreen State College, then completed an MFA with a focus in sculpture from the San Francisco Academy Art College in 1990. I have found that when I am massaging it feels a bit like I am re-sculpting or re-aligning the tissues in the human body, freeing up all the knots and clearing areas of tension, working them out using an eclectic collection of methods and techniques. I continue to work in arts along side my massage practice, and amazingly, both careers balance and compliment each other on so many levels.
Thanks for considering me as your bodywork professional. I look forward to meeting you and helping to share in your commitment to finding and keeping your balance.

~ Molly